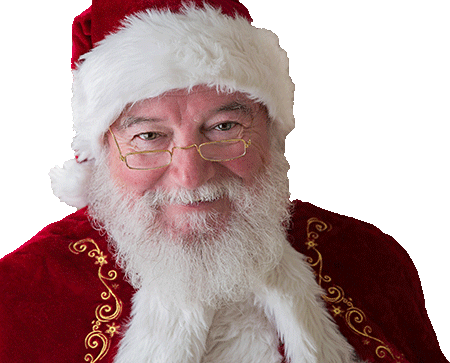 To the Old Marina Restaurant!
& The Eye's the Limit will be photographing your child's visit with him. 
December 2nd from 9am to 11am!
Fully Booked-Check back next year!
The Eye's the Limit

 & the 

Old Marina Restaurant

 are excited to welcome the big man from the North Pole to our cozy little neck of the woods in Puslinch, Ontario. Come join us December 2nd from 9am until 11am for your child's chance to give Santa their letter personally and/or let him know any special last minute requests they might have!
This opportunity will truly be a magical experience for all that welcome the spirt of the season. The restaurant's picturesque decor is reminiscent of a cozy chalet and will be the perfect backdrop for Santa and his visitors as they warm themselves by the fireplace, and eat milk and cookies together.
Session Pricing & Details
Santa Sessions must be booked in advance and will be short but sweet (5-10 minutes depending on amount of children booked). A minimum order requirement of $20 per child must be pre paid in order to book your visit with Santa. This Retainer is not refundable and can be paid via email money transfer or Paypal at time of booking. It's recommended that you arrive at least 5-10 minutes before your scheduled session time to avoid lateness. An online ordering gallery will be emailed to you 2-3 days after your session. Clients are not limited to their chosen packages. A full a la carte price list will be emailed to up upon booking .
Select from one of the packages below to book your session!
Option A
Includes:
1 Sheet Print
1 Digital file
Cookies & Milk compliment of the Old Marina Restaurant
Option B
Includes:
2 Sheet Prints
3 Digital files
Cookies & Milk compliment of the Old Marina Restaurant
Option C
Includes:
4 Sheet Prints
All Digital files
Cookies & Milk compliment of the Old Marina Restaurant
If you have any questions before booking call Tamsin at (519) 222-7427 or reach out via email!
Santa's Schedule!
9:00     Amy G
9:10     Jenna
9:20     Amy V
9:30     Karyn M
9:40     Kelly R
9:50     Cheryl B
10:00   Jessica K
10:10   Christianne
10:20   Bev N
10:30   Brittaney B
10:40   Kelly H
10:50   Laura Cross
11:00   Old Marina Family
Simply said, a sheet print is an 8×10 print where you can have any of the following combinations printed on it: One 8×10 or Two 5×7's or Four 3.5×5's or Eight Wallets (2×3's). The sheet print option is for ONLY one pose (one image) so you can NOT combine multiple images on a sheet. Sheet prints are a great way to share the images from this special event with family & friends.
I am positive we all know what a digital file is by now, but I am sure some people have questions about what kind of file they are purchasing and what size the digital file will be. Santa Session digital files are high quality .jpeg files that are sized for printing up to 8×12″ and can be shared online as well. 
The purchaser of the digital file is purchasing the rights to print the file for personal usage. The copyright is retained by The Eye's the Limit and these files are not to be used for personal monetary gain or for commercial purposes unless previously discussed with our studio. 
Other Printed Products and Digital file options are available off our A La Carte Pricing list if you want to create a custom package of your own!
The Old Marina Restaurant is seconds away from The Eye's the Limit's studio just off Wellington Rd 32. Located 2 minutes off the 401, it's easy to get to if you're coming from both East and Westbound.
Address:
1947 McClintock Drive, RR22 Cambridge, Ontario N3C2V4